Kb one time , play
The Xbox comparison is not totally valid because in that case Microsoft could provide software support to the games makers and provide other incentives for content (as well as supplying their own games content). With the Zune (and other mp3 players) things are pretty much content neutral for the most part, except for online store purchases, where Apple has a huge advantage.

The only way that Microsoft can use their $$ to greatly influence this market is by selling the Zune for a loss (as they did for the Xbox). They really can't influence the content market in the same way, unless they start paying bands to pull their stuff from iTunes, and even then that is a small piece of the music content market.

They will have to win on features and integration -- so they are pretty much doomed. They have essentially bet the whole farm on the wireless exchange. We'll see how that works, but it is a density dependent advantage (if there are not enough Zunes around then there is no advantage to being able to exchange with people). Some animal species go extinct even when they are at reasonably large numbers when their relative density falls so low that they can't effectively find mates. This is called the Allee effect. If the density of Zunes does not increase above a certain critical level, even assuming that people want to squirt songs (or whatever it's called), then they are really out of luck.

A cheap, powerful Xbox with lots of cool games has value right from the start. Microsoft could buy your love in this case.
---
[#39;One Less Lonely#39; on iTunes]
Roessnakhan
Feb 19, 08:31 PM
Hasn't changed too much this time around

How do you like the Dash? Saw one on woot the other day.
---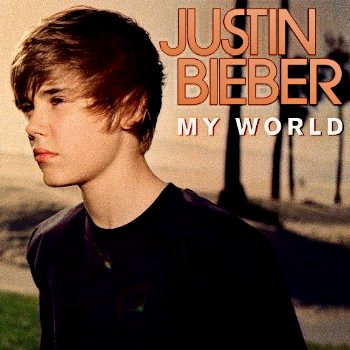 Justin Bieber Debuts Music
I wouldn't mind an iOS-type OS on an iMac as long as it had some more features of a full-fledged desktop OS. As in:

-Multiple Users
-Printing
-Some kind of file system
-More apps of a creative side (ie movie editing, word processing, programming, etc.) instead of just media consuming apps

Note: this list is not exhaustive; there are many more features I'd like that I just can't think of at the moment.

Plus, some games/apps will need to be done, specifically those that need the accelerometers. I don't think people would want to swing around a 20/30 pound computer. But that would be a good way to make more money; people keep breaking them so they'll have to pay for repairs/new ones.

Who wants to be touching a vertically standing screen all the time, that's tiring!

Maybe this is why we didn't see OS X 10.7 info because it might include support for this...

I was actually hoping to see a completely new mac Pro with new very high res screens and wireless trackpad.

I doubt 10.7 will be such an overhaul. Probably more like Mac OS X 11.0 or a totally new naming scheme.
---
Justin+ieber+one+less+
iJohnHenry
Mar 20, 06:48 PM
Nature's cure. Scrape that pink fungus off the big rock.

Don't be racist, although I don't doubt that 'we' make up the majority of the fungus present.
---
One+less+lonely+girl+
I'm hanging onto my MkIV (daily driver) for now - in the vain hope that it will eventually start to go up in value. What's your read on that? What makes me think that is that they will be a future classic, and that there were only 2000-odd brought into the UK in the first place. I could just be pissing in the wind, however. :D

Having said that, the fuel cost is a sting. The g/f has also decided she wants to be driven to the church in it on our wedding day. Haha!
---
One+less+lonely+girl+
LOL, sucks for that guy!! :p well really depends on the price he paid.....it would really suck for him if the specs were exactly the same as the previous high end model but they aren't. Add an 80gb hard drive and a superdrive and that's another $150 or so.....all he is missing out on is the 1.83ghz processor which isn't that big of a deal.
---
justin bieber one less lonely
miloblithe
Aug 31, 12:20 PM
http://www.hardmac.com/news/2006-08-31/#5869

What about this ? :)

Makes me hope that they bring back three levels:

$499 Core Duo 1.66, 60/80GB HD, Combo drive
$599 1.66, 100GB HD, Super Drive
$699 1.83, 100GB/120GB, Super Drive
---
one less lonely girl knew
MacRumors
Apr 21, 11:09 AM
http://www.macrumors.com/images/macrumorsthreadlogo.gif (http://www.macrumors.com/2011/04/21/senator-asks-apple-about-location-tracking-issues-as-experts-weigh-in/)
http://images.macrumors.com/article/2011/04/21/120742-ios_gps_location.jpg
the "One Less Lonely Girl"
Hmm. Do you know the total on all of the posts? :p

What do you think of it? If it seems good, and if they release one for the iPT, then I might get one.

ASK and you shall receive!!

28,530 posts!! see original post!!
---
Since forever one less lonely
I don't think we are going to see Core Duos in Apples for much longer, though it is possible that the base Mini will offer a Core Duo, and the better model a Core 2 Duo.
Still, I think it much more likely that with this revision, both Minis will sport Core 2 Duos, probably Meroms to keep them quiet and lower-powered, and will feature the 965 graphics chipset which frankly is a very nice and inexpenisve graphics solution.
What I am really hoping is that there will be an add-on base module in a similar form factor to turn any Mini into a full-blown HD/Audio media centre. Now that could really be exciting. While Tivos and Sky+ boxes are welcome in my home, we are just aching for someone to really rethink the entire home media experience. I'd love to see Apple take a shot at that.That is almost exactly what I am thinking.
The way I see it there are two kind of people who buy the mac mini:
Latin Girl is a new track by
IMAGINED?

Let's look at the facts.

20" Apple $699 - Dell $399
23" Apple $999 - Dell $799 (24")
30" Apple $1999 - Dell $1499

Those are real numbers. Dell has brighter specs, more connection options, and with the 23" they have a 24" that's still $200 cheaper.

What imaginary planet are you on? $300, $200, and $500 difference in price respectively. That's real money. And it pressures people into considering a Dell. (Bad Apple!) All you are really getting for those extra hundres of dollars is a display that looks nice with your mini, MBP, or MP.

You claim that Apple's monitors are selling well, but you have no facts to back that up. Apple doesn't post their sales numbers for products like this so you're just making it up. Those sales numbers could suck a$$ and you wouldn't know. And I believe they do suck, but Apple won't tell you that, it sucks because they want them to suck. Keep reading.

I believe Apple does this to encourage people to buy iMacs. If your willing to pony up $2400 or more on a Mac Pro then maybe an extra $500 doesn't bother you for the two 30" displays your going to use, and if all you can afford is mini Apple doesn't seem to mind you buying that Dell monitor. By pricing the monitors several hundred more than they are really worth, you are now in the iMac price range. I bet if you could see and add up the numbers, buying a mini and an over priced cinema display gives Apple the same profit margin as an iMac. Apple doesn't have a mid range tower. Again, because they want to sell you an iMac. By keeping their product line simple they reduce costs; making one widget as apposed to five different widgets is cheaper. But that limits choice.

I have an iMac, but I really don't want one. I want a mid-range tower and an external monitor. I'm not alone either. Apple's monitor price is a "choice incentive". It may help their bottom line, but it limits my choice. And since I hate Windows I'm forced into Apple's program. This is really what people are complaining about here. They want a mini and 20" cinema for under $1000, and I want a 23" and tower for under $2000, not a 24" iMac!

So, back to a 17" cinema. Why would Apple do this? I don't think they will. A 17" iMac is only $899. That's where they make their money, oh, and people like me willing to pay premium because we value esthetics.

Didn't you read this post and the article attached?

"but, that's not worth the extra dollars for me"

Ding-Ding-Ding! You answered all of your above complaints and whining about Apple's prices. You aren't the target audience for their displays.

(note: I would suggest you see my comp specs and gear below before reading my post further)

Perhaps it is an oversight of Apples that they sell both consumer and pro-sumer computers, and yet only offer a pro-sumer monitor. However considering that 2 of the 3 consumer computers by Apple have built in monitors, and the 3rd is meant to be used with exisiting mouse, keyboard and monitor, it may not be such a big deal.

Also, if you want cheaper, there exists cheaper. It's not as if Apple is robbing you of much needed options in montior selection by not offering a cheap monitor. Any monitor made today will work with your Mac. The only thing they are robbing you of is their design.

Now don't anyone bring up the "Apple is bad because of what I can get from Dell" topic again until you read this very carefully (http://forums.macrumors.com/showthread.php?t=252327)
.
In summery though, Apple uses a different, far more advanced color accurate panel for their monitors. This allows them certification that they pay for. They also pay someone with a design background to make the casing, and don't have the EE's do it like at some companies :rolleyes:

Now, back on topic :)

I was in the "Apple needs to make a 17" monitor" crowd for a long time. Than I bought a cheap 20" wide display, and I love it. I suppose with Photography and a few games here and there, there is a reason I'm inclined to now say I wouldn't use a smaller screen. But unless Apple wants to sell a consumer display (which they don't currently do), to be used with the Mac Mini, I really don't see much of a reason for Apple to do it. A pro-sumer 17" display is useless and pointless IMHO. If you have a 3 grand G5 doing professional graphics/video work, you aren't going to buy a pro-sumer 17" monitor for $400 :rolleyes:


That said, if Apple had offered a consumer level 20" wide monitor at a similar price point to Dells, I'd have bought it hands down.

It's clearly known that Apple monitors are pro quality and Dell ones are cheap consumer quality, hence the price difference...
---
Need to one listen girl by go
Talking about the iMac chin, isn't it time for a new-look iMac? I couldn't imagine a 23" wide chin :eek:
What is the chin. Though, i have heard people talking about it and they said that if there is a 23" it is possible for Apple to eliminate it.
---
Justin+ieber+one+less+
SactoGuy18
Mar 5, 07:55 AM
Dear god I hope that Golf GTD shows up stateside.

I believe I will own one, should it happen.

That's purty. :)

Here's the bad news: it'll never happen.

Why? Because the cetane rating for US-sold clean diesel fuel is much lower than the cetane rating for European-sold clean diesel fuel. As such, for a US-model car it may be difficult to achieve the 170 ps engine rating of the Golf GTD. :(
---
ieber oneless lonely
I fancy a bit of a redesign (nothing wild, maybe a bit thinner and change of colour? a bit bored of them now, but probably just me).

But yeah, good stuff :)
---
Teen heartthrob Justin Bieber
bit density
Mar 7, 05:20 PM
Because there is not enough of it, and it will increase our need of foreign oil not lessen it.

There is twice as much gasoline refined from a barrel of sweet crude than diesel.

Diesel has the advantage of longer carbon chains which represents more power per volume than gasoline. On a joule level gas engines are on par.

But because of the greater energy difference, this is important for use in commercial engines that are meant to tow or carry tremendous amounts of weight, like trucks and ships. But especially trucks. This allows engines to be significantly smaller for the weight that they have to carry than diesel.

For a long time, and in many places people that drove diesel vehicles did so because of the tax advantages. The taxes were kept lower in order to make commercial usage cheaper.

It is not greener to go diesel. It takes that resource from other parts of the economy and puts it into cars. Cars do just fine with gasoline. They are relatively clean and there is twice as much of the stuff in a gallon of oil. They don't get better mileage except in volume of stuff. Which is not the correct measurement. If cars became more diesel, then diesel would become dramatically more expensive, affecting the overall livelihood of everyone, dramatically increase the cost of oil and bring about energy devastation much faster than anyone could imagine.

By moving to hybrids and electrics, we actually decrease our dependence on foreign oil, and make our cars greener per mile driven. This is why it is the answer and diesel isn't.
---
One Less Lonely Girl
Wow. Everyone at macrumors must love switcheasy. Are they that good?
Ohhhhhh, yes. Nice cases, amazing accesories, and all for around the same price as Griffin or Belkin. Lots of variety too.
As a SwitchEasy tradition, we have included everything you need to protect and accessorize your new iPod Touch 2G. With our RebelTouch package, you'll get the following
Chart on less lonely girl
Most likely it would work exactly like how a normal streamed QuickTime movie downloads. It buffers for a few minutes, and then you can start watching it, and it downloads in the background, and saves it to file letting you watch it again for X times/days. This is exactly how Movielink works.
Well, if you are going to burn it to a DVD so that you can watch it on your TV, then you have to wait until the whole movie downloads. That's a hassle, but otherwise I would have to buy another computer to hook it up to my TV. No, thanks, unless Apple comes up with a cheap appliance.
---
One less lonely girl bouquet
blondepianist
May 2, 05:36 PM
So you're saying we should go back to Mac OS Classic cooperative multi-tasking ?

Hello ?

The 80s called, they want their computing paradigms back. Cooperative multi-tasking makes sense on ressource limited architectures. Even the iPhone/iPad like devices are far from "ressource limited". We had pre-emptive multi-tasking on much less capable devices (think 386s with 8 MB of RAM).

I think what he is saying is that programs that are actually doing work in the background can continue running, while those that aren't can suspend iOS style. That is how Lion works. It brings the benefits of both iOS & Mac OS.
---
Justin Bieber TWIST Magazine!
Not that this matters one whit, but I think I might have to buy one of those.
---
FatMac128
Mar 23, 08:57 AM
Quote:
Originally Posted by Mattsasa
Do people seriously have that many songs?!!! seriously?!!!

220gb = 50,000 songs?!!!!! That is totally not necessary.



As mentioned above,some people want to listen to their songs uncompressed.

Further.... many folks, including myself, listen to MANY podcasts and archive them.... especially mystery radio shows from the past....
---
I caved and bought a Belkin Grip Vue. It's a pretty nice little case, but it's expensive for what you're getting. $25 for a small piece of rubber. It's hard on the outside and soft on the inside. Green color looks nice though.
---
Boy, we are a quite a multinational group. If only the rest of the people in the nations of the world could come together through Macness the way that we all have, then there would be no more wars. Actually, it'd probably just mean we'd have different kinds of wars, like the Nano vs. Video iPod war. :p


I can see a war over that already brewing! :p
---
While it'd be kind of cool to have a touch-enabled iMac screen, the only people who will really benefit from this are museums that like to use iMacs as all-in-one systems for an interactive, but then they tend to just buy add-on touch sensors or those rollerball things instead.
---
An email from Steve Jobs (edit: last September) isn't exactly recent...

That said, I do think it's possible that Apple might re-invent the classic. If they want cloud portability with some data stored on MobileMe, all on the "personal cloud" via back-to-my-mac, some on my iPhone etc - then a really large portable device might be very popular.

ie: For someone who regularly uses large data files and programs, and moves between machines on different networks - being able to place an iPod Classic (plus bluetooth & NFC?) next to any random Mac and have full access to all your programs and files WITHOUT needing an Internet connection could be really useful.
---